References of Natural Ingredients in RE-ER Prebiotic Dentifrice & Benefits: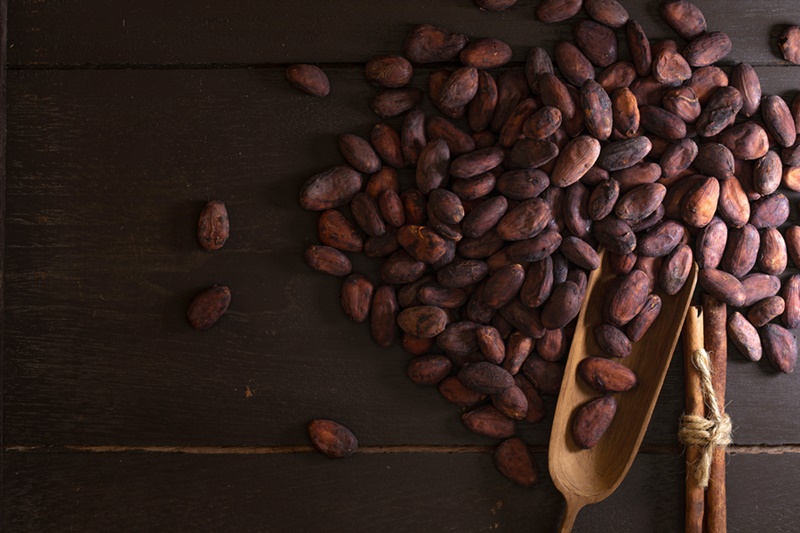 Tooth Friendly Chocolate/ Dark Chocolate ToothPaste/ Dentifrice

Dark Chocolate contains cocoa powder which is derived from cocoa bean. This cocoa bean is said to contain substances which are anticariogenic. Fluorides, as a preventive measure for dental caries is in use for more than many decades, but it has certain drawbacks such as toxicity, fluorosis etc. Apart from this there is controversy towards usage of fluorides by the antifluoride lobbies. Austria, Belgium, Denmark, Finland, France, Germany, Iceland, Italy, Luxembourg, Netherlands, Norway, Sweden, and Switzerland are some of the countries, where anti fluoride lobby is in its strong hands. Caries vaccine on the other hand is in its preliminary stages of development( Early tooth decay/ White spot caries ). Even if it reaches the common market, the feasibility and affordability by common man, especially from developing countries is questionable. In this era of modern medicine, antibiotics are used for anything and everything. This has not only reduced the problems, but has given rise to issues like antimicrobial resistance and allergic reactions to drugs. A safe alternative would be going back to the nature.

Theobromine is one of the major constituent in the cocoa bean. Theobromine (theobromide), which was previously known as xantheose, is a bitter alkaloid of the cocoa plant. It is found in chocolate, as well as in a number of other foods, including the leaves of the tea plant, and the kola (or cola) nut. It is in the methylxanthine class of chemical compounds which also includes the similar compounds theophylline and caffeine. Cocoa beans naturally contain approximately 1–4% theobromine. Cocoa powder can vary in the amount of theobromine, from 1.2%-2.4%. There are usually higher concentrations of theobromine in dark than in milk chocolate. And The compound CBH, a white crystalline powder whose chemical makeup is similar to caffeine, helps harden tooth enamel, making users less susceptible to tooth decay.
The study by Sadeghpour has found that theobromine is better than fluoride. It is thought that the amount of theobromine in a one ounce dark chocolate bar has a better effect on tooth hardness than a 1.1% prescription sodium fluoride treatment. They showed that at a concentration 142 times less than that of fluoride, the theobromine active had twice the protective effect on teeth. As said before, fluoride has so many disadvantages, including its irritation of the gastro intestinal mucosa, conversely theobromine was found to be readily absorbedby the gut, metabolized and cleared cleanly by humans. Similarly there was another study conducted by the scientists of Tulane University regarding theobromine, which showed theobromine's effect on the crystalline structure of teeth has an additional benefit, when used in the same concentration of sodium fluoride that is generally used in the tooth paste, it was seen that theobromine was better in its action.
Beside, Oxidative stress affects the progression of periodontitis. Cocoa is a rich source of flavonoids with antioxidant properties, which could suppress gingival oxidative stress in periodontal lesions. Consuming a cocoa enriched diet suppressed gingival oxidative stress and periodontal inflammation.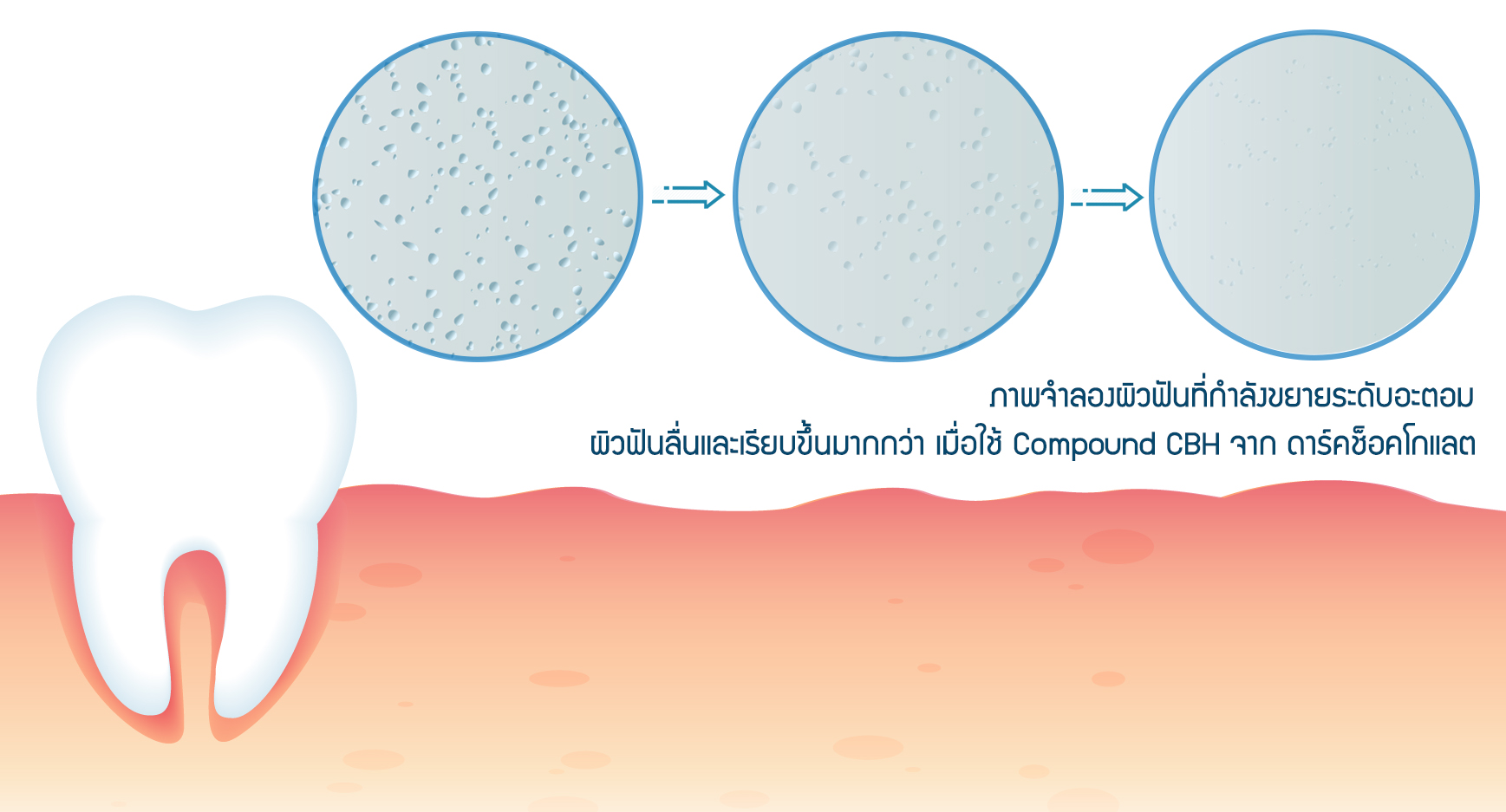 Texture บนผิวฟัน ด้วยกำลังขยายระดับ Atom / ผิวฟันเรียบขึ้น Smooth Tooth Surface/ ฟันลื่นและเรียบมากกว่า เมื่อใช้ Compound CBH
อ้างอิง :
+ Tooth Friendly Chocolate, Dr.Srisakthi .M.D.S. Senior lecturer, Dept. of Community Dentistry, Saveetha Dental College, Journal of Pharmaceutical Sciences and Research, A.Sudharsana et al /J. Pharm. Sci. & Res. Vol. 7(1), 2015, 49-50
+ A Safe and Effective Alternative for Fluoride in Dentifrices, Tetsuo Nakamoto, DDS, PhD,Alexander U. Falster, MS, and William B. Simmons, Jr., PhD, Department of Physiology, Louisiana State University Health Sciences Center, New Orleans, Louisiana. Maine Mineral and Gem Museum, Bethel, Maine.
+ https://pubs.rsc.org/en/content/articlehtml/2017/ra/c6ra24745h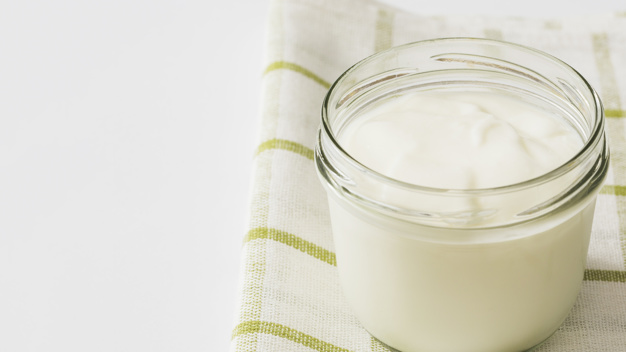 Casein Phosphopeptide-amorphous Calcium Phosphate

Anticariogenicity of Casein Phosphopeptide-amorphous Calcium Phosphate

Better understanding of the etiology and pathogenicity of caries and the decline of the disease in recent years, especially in children and adolescents, have led to the use of more medical management and conservative measures in accordance with minimally invasive intervention criteria.

However, several risk factors for dental caries are still present and include:

• The frequent consumption of medicines effecting salivary flow, especially in older people, pose an added risk factor for the appearance of caries, especially root caries.
• The public's dietary habits which include high consumption of soft drinks, especially among young people, has increased the risk of erosive lesions of teeth produced by chemical processes which reduce enamel hardness and can even lead to its complete disappearance.
• Dietary disorders are also a high risk factor in dental erosion.

Prevention of dental caries by milk-derived bioactive peptides is a complex physical and chemical sequence of cascading events. In general, bioactive peptides with anticariogenic activity have multiple functions to prevent dental lesions including bacterial inhibition, competitive exclusion to enamel binding sites, improved buffering capacity in the pellicle surrounding teeth, reduced enamel demineralization, and improved enamel remineralization.

The role of the natural components in saliva in maintaining tooth mineralization and the role of different CPP-ACP based compounds in controlling demineralization/ remineralization and the clinical applications are trend to oral/ dental solution absolutely.


Ref:
-เคซีนฟอสโฟเปปไตด์ อะมอร์ฟัสแคลเซียมฟอสเฟต, พิริยะ เชิดสถิรกุล, สาวิตรี อนุพันธ์
-Anticariogenicity of Casein Phosphopeptide-amorphous Calcium Phosphate, Carmen Llena, MD, DDS, PhD; Leopoldo Forner, MD, DDS, PhD; Pilar Baca, MD, DDS, PhD, The Journal of Contemporary Dental Practice, Volume 10, No. 3, May 1, 2009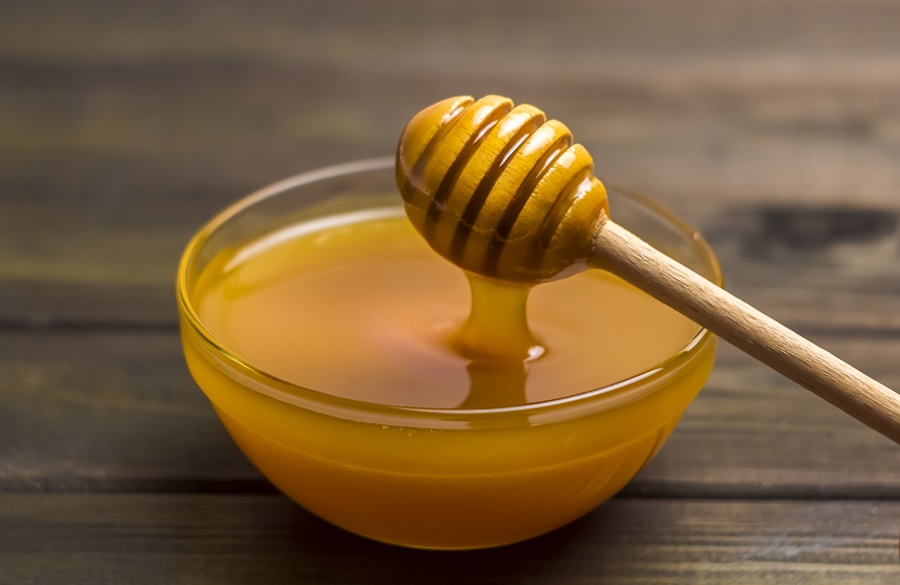 100% Whole Honey in Oral/ Dental Health Care

Honey is a natural medicine that has anti-bacterial, anti-inflammatory, anti-ulcer and antioxidant properties. The medicinal value of honey is attributed to several components including hygroscopic sugars, and enzymes like diastase, invertase, catalase and glucose oxidase. Glucose oxidase catalyzes the oxidation of glucose to hydrogen peroxide and gluconolactone. The hydrogen peroxide is further converted to water and oxygen by enzyme catalase. The low moisture content and high viscosity of honey provide protective barrier against bacterial infection. Honey not only has an excellent nutritional value but it is also used as an ointment or a drug as a complementary and alternative medicine called "Apitherapy".

Natural, pure and superior quality of honey has a potential to treat such dental diseases. The beneficial effects of honey on dental and oral diseases can be attributed to its anti-bacterial, anti-inflammatory, anti-ulcer and antioxidant properties. The use of honey can promote oral hygiene by preventing enamel
demineralization, ulcers, gingivitis and periodontitis as well as inhibit plaque formation after orthodontic treatment.

For example....

Anti-caries: Few microorganisms found in the oral cavity are able to adhere to the teeth and, among these, a limited group is cariogenic. The specific cariogenic
microbiota consists of Streptococcus mutans, Lactobacillus and some Actinomyces species. However, during the initial phase of cavity formation, S. mutans is the most frequently associated microorganism. In addition to its ability to adhere to teeth and survive in acid environment, S. mutansis transmissible, as first demonstrated by Keyes. Based on literature reports showing that honey is a product with anti-inflammatory and bactericidal activity, several in vitro and some in vivo studies have demonstrated its potential use in the treatment of bacterial diseases. It was concluded in one study that the propolis extract or honey used as mouthrinse possesses antimicrobial activity against S. mutans present in the oral cavity.

Honey can be used as an alternative to traditional remedies for the prevention of dental caries and gingivitis.

Ref :

- A REVIEW: DOES HONEY HAVE ROLE IN DENTISTRY?

RichaWadhawan, GauravSolanki, AditiPareek, RuchikaDhankar.

- A Review on the Protective Effects of Honey against Metabolic Syndrome

- Honey: A Natural Remedy in Dental and Oral Diseases

Sarim Ahmad, Seema Sharma, Shamim Ahmad
Department of Oral Pathology and Microbiology, Santosh Dental College, Ghaziabad, Microbiology Section, Institute of Ophthalmology, JN Medical College, Faculty of Medicine, Aligarh Muslim University, Aligarh, India.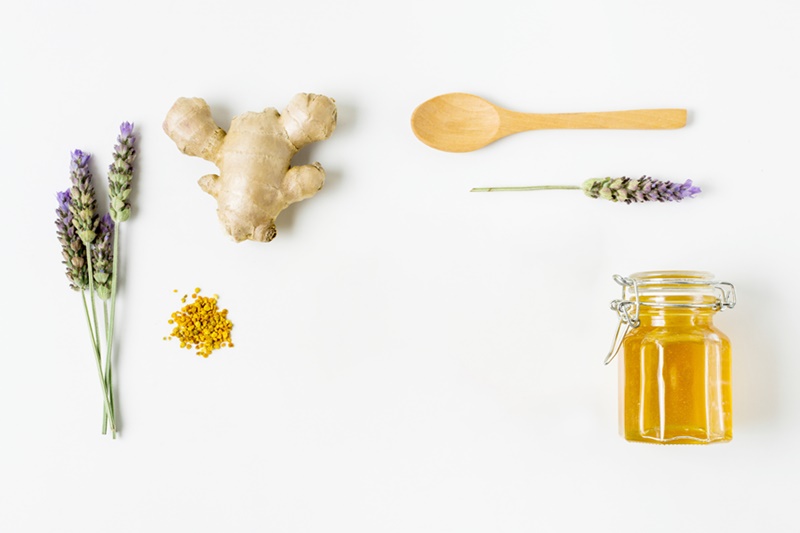 Zingiberaceae Herbs for Oral/ Dental Health Care
Dental Caries: Patel et al. (2011) established considerable antibacterial activity of ginger against S. mutans and Lactobacillus acidophilus. Moreover, a combination of extracts of ginger and honey was found to be effective against Staphylococcus aureus. They also suggested that a paste of ginger and honey can be effective in dental caries, mouth ulcers, and sore throat. Similar results were obtained by several other studies.

Gingivitis: Recently, Mahyari et al. (2016) studied and compared the efficacy of herbal mouthwash containing hydroalcoholic extracts of Z. officinale, Rosmarinus officinalis, and Calendula officinalis (5% v/w) with chlorhexidine. Moreover, the efficacy of polyherbal mouthwash was comparable to that of chlorhexidine mouthwash.Quite a few studies have been conducted so far to assess the role of ginger and its extracts in diseases of the oral cavity with positive results. PubMed-based survey of studies conducted in the last 10 years (2005-2016) using the keywords "properties of ginger," "uses of ginger in dentistry," and "ginger extract in oral diseases" yielded 15 favorable results which establishes the antibacterial, antifungal, antineoplastic, antioxidant, and anti-inflammatory property of ginger in dentistry.

Recurrent apthous stomatitis (RAS): The anti-inflammatory action of ginger improves the clinical symptoms of RAS. Haghpanah et al. (2015) instituted mucoadhesives containing ginger extract in the treatment of RAS and a significant reduction in the intensity of pain was observed in the treatment group, based on the visual analog scale.

Xerostomia: Xerostomia is a common complaint often found among the geriatric population, affecting approximately 20% of the people. Chamani et al. (2011) suggested that the systemic ginger extract application can increase the rate of salivation. Increased salivation may be due to direct parasympathomimetics effect on the post-synaptic M3 receptors and also a possible repressive effect on presynaptic muscarinic autoreceptors.

Ref:

+ Pharmacotherapeutic Properties of Ginger and its use in Diseases of the Oral Cavity, K. J. Rashmi1, Ritu Tiwari, Dental Connect, Bengaluru, Karnataka, India, Denty's Oral Care and Cure, Bengaluru, Karnataka, India
- Kaempferia pandurata Roxb. inhibits Porphyromonas gingivalis supernatant-induced matrix metalloproteinase-9 expression via signal transduction in human oral epidermoid cells, Journal of ethnopharmacology 123(2):315-24 · July 2009
- Plants of the Genus Zingiber as Source of 3 Antimicrobial Agents: from Tradition to Pharmacy
- Antibacterial activity of zingiberaceae leaves Essential oils against streptococcus mutans And teeth-biofilm degradation, Article in International Journal of Pharma and Bio Sciences · October 2016
- In Vitro Anti-Cariogenic Plaque Effects of Essential Oils Extracted from Culinary Herbs, Kornsit Wiwattanarattanabut, Suwan Choonharuangdej, and Theerathavaj Srithavaj, J Clin Diagn Res. 2017 Sep; 11(9): DC30–DC35.
- The Effect of Apple Cider Vinegar (ACV) as an Antifungal in a Diabetic Patient (Type II Diabetes ) with Intraoral Candidosis (A Case Report), Shaymaa M. Hassan* Lecturer in Department of Oral Medicine and Periodontology, Cairo University, Faculty of Dentistry. 11 Al Saraya, Al Manial, Giza Governorate, Egypt, International Journal of Dentistry and Oral Health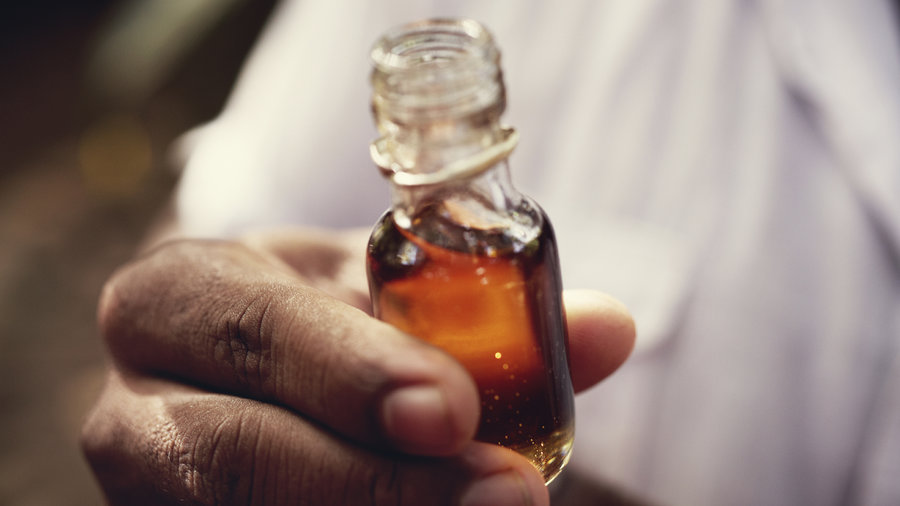 Bio-vanillin, Natural Vanillin in Oral/ Dental Health Care
+ Immuno-modulator in Gingivitis and Periodontitis
+ Powerful Antioxidant and Redox Balance in Chronic Inflammation Site ..Gingivitis, Periodontitis
+ Natural Perioceutic Agent

Ref :
- Neutrophil Functions in Periodontal Homeostasis, Ricarda Cortés-Vieyra, Carlos Rosales, and Eileen Uribe-Querol Departamento de Inmunolog´ıa, Instituto de Investigaciones Biomedicas, Universidad Nacional Aut ´ onoma de M ´ exico, ´ 04510 Ciudad de Mexico, DF, Mexico
- MOLECULAR BIOLOGY EFFECTS OF VANILLIN ON KERATINOCYTES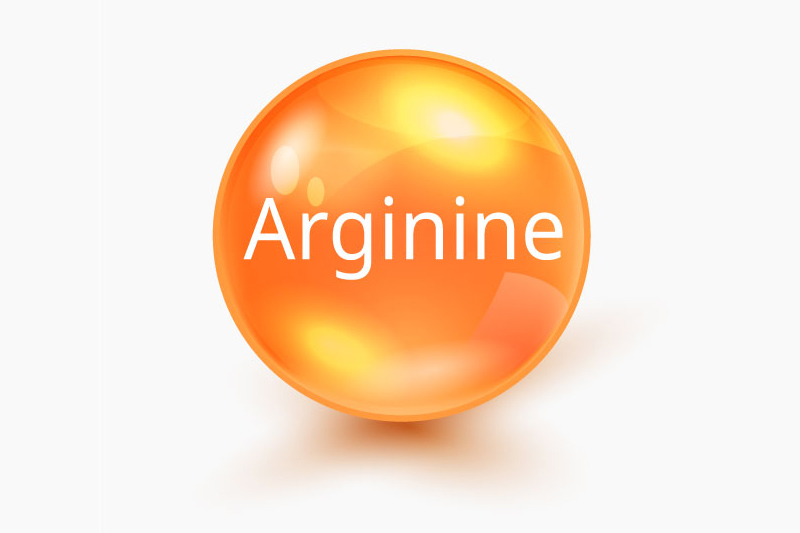 Arginine Amino Acid & Omega Fatty Fatty Acid (etc. Omega 3, 6) in Oral/ Dental Health Care
Carious lesions develop in tooth surfaces where there is an imbalance of the processes of acid and alkali production by supragingival biofilms. Since low pH is the main driving factor in the development of carious lesions, most efforts to identify an effective anticaries therapy have focused on targeting the acid-producing bacteria and their mechanisms of acid production. An expanding area of oral microbiology has now been devoted to explore microbial metabolic activities that help to neutralize biofilm pH and thus inhibit the caries process. Prebiotics are food or supplements which are administered to modulate the microbiome for the benefit of the host. Arginine has demonstrated success as a prebiotic to prevent dental caries (reviewed in Nascimento, 2018). Arginine metabolism via the arginine deiminase pathway (ADS) produces alkali in the form of ammonia that counteracts the effects of biofilm acidification from bacterial glycolysis. ADS also functions as an adaptive strategy used by certain bacteria to thrive in oral biofilms. Substantial evidence accumulated from laboratory and clinical observations supports the hypotheses that measurements of arginine metabolism via ADS may serve as an important caries risk assessment criterion and that providing arginine regularly to supragingival biofilms can be an effective therapy for caries intervention. The potential of arginine-based therapies such as the use of arginine as prebiotic, ADS+ strains as probiotics, and oral care formulations containing arginine for prevention and management of dental caries.

Ref :
Potential Uses of Arginine in Dentistry: 1. reviewed in Nascimento, 2018 , 2. Bowen et al., 2018 , 3. Chakraborty and Burne, 2017 , 4. Astvaldsdottir et al., 2016; Richards, 2017 , 5. Agnello et al., 2017; Huang et al., 2017; Zheng et al., 2017 , 6. Slomka et al., 2017, 2018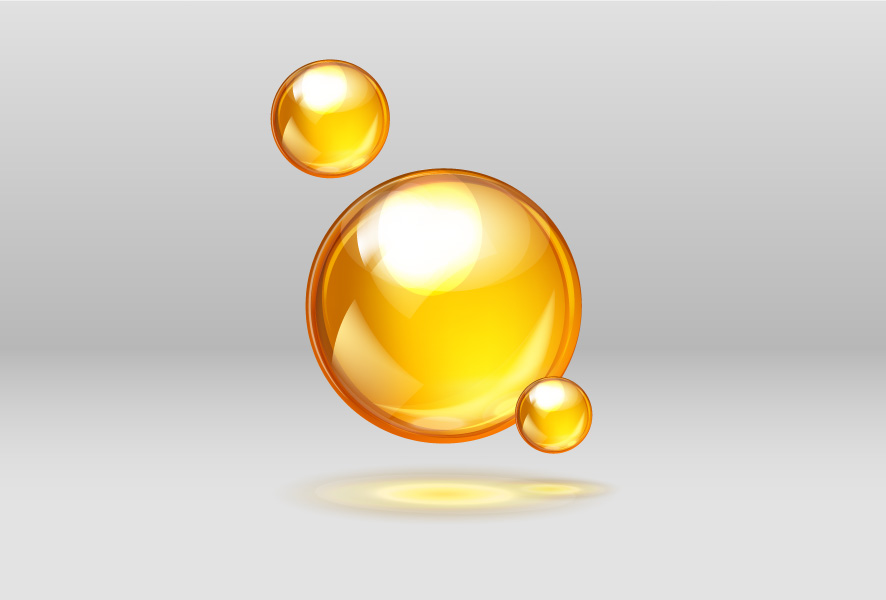 Omega 3, 6 and Oral/ Dental Health Care

Omega-3 and Omega-6 Fatty Acids Act as Inhibitors of the Matrix Metalloproteinase-2 and Matrix Metalloproteinase-9 Activity relation to Periodontal Therapy and Dental Caries Control

Polyunsaturated fatty acids have been reported to play a protective role in a wide range of diseases characterized by an increased metalloproteinases (MMPs) activity. The recent finding that omega-3 (ω-3) and omega-6 (ω-6) fatty acids exert an anti-inflammatory effect in periodontal diseases has stimulated the present study, designed to determine whether such properties derive from a direct inhibitory action of these compounds on the activity of MMPs. To this issue, we investigated the effect exerted by omega-3 and omega-6 fatty acids on the activity of MMP-2 and MMP-9, two enzymes that actively participate to the destruction of the organic matrix of dentin following demineralization operated by bacteria acids. Data obtained (both in vitro and on ex-vivo teeth) reveal that omega-3 and omega-6 fatty acids inhibit the proteolytic activity of MMP-2 and MMP-9, two enzymes present in dentin. This observation is of interest since it assigns to these compounds a key role as MMPs inhibitors, and stimulates further study to better define their therapeutic potentialities in carious decay.

Our findings suggest that ω-3, 6 FAs can successfully reduce gingival inflammation, pocket depth, and attachment level gain. Dietary supplementation and topical administration with ω-3, 6 FAs may have potential benefits as a host modulatory agent in the prevention and/or adjunctive management of chronic periodontitis.

From many studies have shown that omega-3s can drastically reduce the signs of periodontal disease. A diet rich in DHA and EPA omega-3s, whether through supplementation or as part of regular dietary choices, can help maintain gum health and keep teeth securely rooted, preventing tooth decay that can often form in the spaces between damaged gums and the tooth itself.

Ref:
+ https://www.researchgate.net/publication/317873212_Omega3_and_Omega6_Fatty_Acids_Act_as_Inhibitors_of_the_Matrix_Metalloproteinase-2_and_Matrix_Metalloproteinase-9_Activity
+ พยาธิวิทยาภูมิคุ้มกันของโรคปริทันต์ ( Immunopathology of Periodontal Disease ), บทบาทของสารตัวกลางจากภูมิคุ้มกันที่เป็นมาแต่กำเนิดในโรคปริทันต์, The Role of Mediators from Innate Immunity in Periodontal Disease, สุทธิชัย กฤษณะประกรกิจ, พัทนินทร์ มนตรีขจร และคณะ
+ https://www.ncbi.nlm.nih.gov/pmc/articles/PMC3945394/
+ Omega 3 fatty acids and periodontitis in U.S. adults, Asghar Z. Naqvi, MD, MPH, MNS, Catherine Buettner, MD, MPH, Russell S. Phillips, MD, Roger B. Davis, ScD, and Kenneth J. Mukamal, MD, MPH, MA,
+ Effect of Omega 3 on Periodontitis in Postmenopausal Women
+ Omega-3 Fatty Acids For Periodontal Health: An Update
October 1, 2014
by David W. Dodington, BSc (Hons), MSc; Peter C. Fritz, BSc, DDS, FRCD(C), PhD (Perio), Certified Specialist in Periodontics; Wendy E. Ward, B. Arts & Sci. (Hons), MSc, PhD.