Natural Herbal Mosquito & Insect Repellents.. Mosquito Shield

Plant-based repellents have been used for generations in traditional practice as a personal protection measure against host-seeking mosquitoes. Knowledge on traditional repellent plants obtained through ethnobotanical surveys, is a valuable resource for the development of new natural products. An attempt has been made to prepare herbal formulations from natural products of RE - ER natural health care such as flowers, leaves and whole plants of traditional thai herbs. These thai plant oils and dry leaves as well as whole part may represent an alternative in formulating potent thai natural products in the control of mosquitoes and other insects.

Moreover, RE - ER mosquitoes & insects repellent has skin smoothening property it can keep skin moisturized and air refresher with aromatherapeutic effects in together.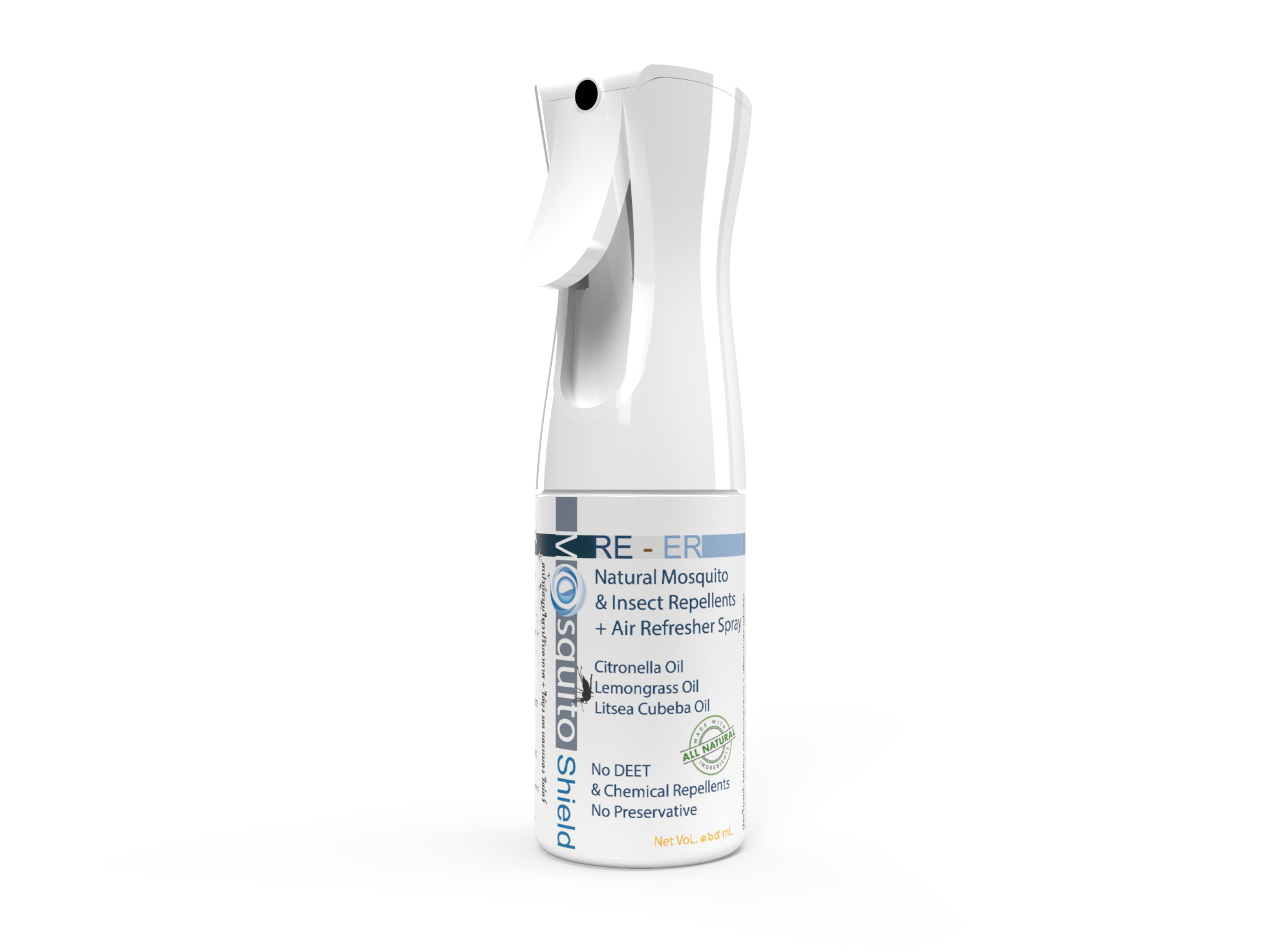 Natural Air Refresher and Insect (Mosquito) repellent.. ( 2 in 1 )

Master Model/ 2019
References:
+ Insect repellents - Past, present and future by Chris Peterson and Joel Coats from the Department of Entomology at Iowa State University, USA, review the history of insect repellents from the 1920s down to recent work on plant-derived repellents
+ An online survey of personal mosquito-repellent strategies
Emily Lucille Moore1, Mary Alice Scott, Stacy Deadra Rodriguez, Soumi Mitra1, Julia Vulcan, Joel Javierla Cordova, Hae-Na Chung, Debora Linhares Lino de Souza, Kristina Kay Gonzales and Immo Alex Hansen ,
Department of Biology, New Mexico State University, Las Cruces, NM, United States of America
Department of Anthropology, New Mexico State University, Las Cruces, NM, United States of America
Departmento de Biolgia Geral, Universidade federal de Vi¸cosa, Vicosa, Brazil
Institute for Applied Biosciences, New Mexico State University, Las Cruces, NM, United States of America